Lennox ML193E Gas Furnace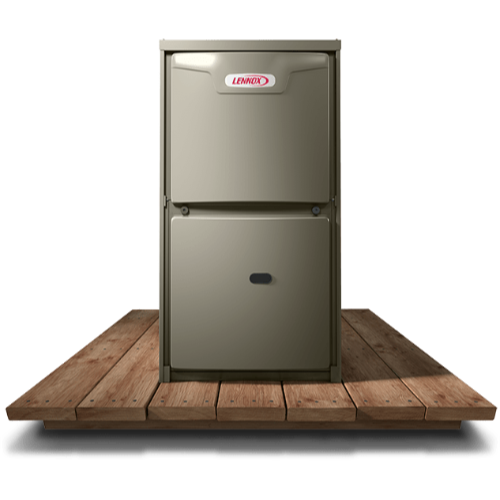 Consider the Bar Raised
Welcome to the Lennox® standard of excellence. Merit® Series is the introductory product line that raises the bar for heating and cooling equipment. Don't settle when it comes to the air inside your home – ask for more. Ask for Merit.
Upgrade Your Heat, Lower Your Gas Bills
The Power Saver™ constant-torque motor design uses less energy in both heating and cooling modes, helping you save on utility bills. Adjusting airflow based on demand makes the ML193E gas furnace up to 46% more efficient than standard motors.
Save Money Every Month
With an energy rating of 93% AFUE, you pay for perfectly heated air, not wasted energy.
Sealed for Maximum Efficiency and Perfect Comfort.
The sealed blower compartment permits only 1% air leakage, maximizing comfort. The robust blower assembly also enhances air movement for perfect temperatures.
Dual-Fuel Operation for Greater Efficiency
For even greater efficiency, pair your furnace with a Lennox heat pump. This creates a heating system that can switch back and forth between electricity and gas automatically, based on whichever is most cost-efficient for the weather conditions at the time.